As part of PSG's commitment to safety and in the pursuit of industry-best safety practice, PSG teamed with The Jonah Group, world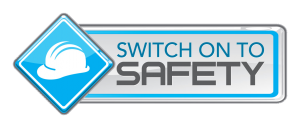 leaders in safety culture and leadership development, to improve our approach to safety. This collaborative method, coupled with commitment and support from our leadership team and our workforce, has seen a shift in attitude towards safety culture, evident in the reduction of PSG's LTI frequency rate to 1.4 – a considerable achievement and an industry leading standard.
By 'dissecting' our business and confronting and understanding the existing attitudes and beliefs of our staff and our leadership team, PSG has addressed its obstacles, amended internal procedures and empowered each individual to be responsible for safety and the welfare of others.
A true indicator of the internal shift in safety culture is the attainment of a 12-month LTI free period by PSG's New South Wales business. This is a remarkable achievement, given that just 2 years ago New South Wales had the highest LTIFR (30.487) within the PSG Group of companies.
Mr Enrico Pecora, Acting General Manager of PSG's New South Wales branch, is very proud of his team's achievement. "It was only made possible by my team's passion and commitment to maintaining a safe working environment however, our task doesn't end here. Our focus now turns to the continued monitoring and reporting of 'near miss' incidents which have the potential to cause harm. We can learn from such events and implement mechanisms to ensure more serious incidents don't occur. We will be vigilant on site and intervene when observing any activity or action that has the potential to cause harm".
In recognition of the achievements of the New South Wales office, a family picnic was held in November 2012. "It is so important for to celebrate success and what better way than with our family and friends".